BSS Trading LLC - Broadcast and Studio Solutions
BSS—Broadcast and Studio Solution is one of the leading providers of Broadcast systems and Studio solutions in the United Arab Emirates and the Arab Gulf Countries (Saudi Arabia, Kuwait, Qatar, Oman and Bahrain). We also run one of the most successful stores in the area that provides cameras, camcorders, Professional Video Equipment, microphones, professional audio recording solutions, and a good deal of other broadcasting and tv related solutions and products.
We've done business with many clients, for example, TV Studios, Audio Recording Stations and Radio channels, therefore BSS is one of the leading providers of broadcast systems integration services and digital media solutions in the middle east.
Considering we have over 20 years of experience gained in launching and upgrading television channels while working for our clients around the world, such as radio stations, production companies, consulting to systems integration, project management, and systems design and installation.
Content acquisition

Outside Broadcast units

Mobile units
Studios & Master Control Rooms

Radio & audio production

DSNG and Earth Stations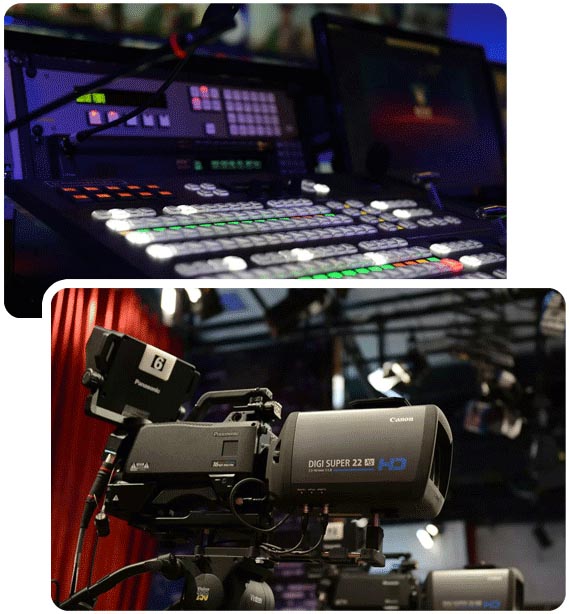 BSS - Broadcasting & Studio Solutions
BSS delivers solutions throughout the linear broadcast chain, helping produce better programming, launch new TV and Radio channels and services, expand operations and markets. Most importantly, we provide best cameras, camcorders Lighting and Audio systems.
According to the above evaluation for the 2016, your esteemed company got an average evaluation "A+, A, B" ≡ 100 / 100, and that showed us you only used high-end quality services and products, so we would like to thank you and hope to continue with this performance.
BSS is launching its ONLINE STORE soon for Video and Audio Pro Products
TouchDrive redefines the relationship between a Technical Director/Vision Mixer and their switcher...
Canon EOS C70 is the First Cinema EOS Camera with an RF Mount, this New Compact and Lightweight Mode...