TouchDriveTM redefines the relationship between a Technical Director/Vision Mixer and their switcher by bringing the same touch technology you know and love from your smartphone to video production switchers – even gestures. Every display on the control panel is touch-enabled. All of them. This allows features to be dropped right under the fingertips of the operator.
CONTROL WITH CONFIDENCE
High-resolution, rich color touch displays provide clear visual cues to make the source and device control faster. Whether you are configuring bus maps, assigning button functions, delegating key buses, or selecting your next transition type, TouchDriveTM allows you to operate with absolute confidence.
INTUITIVE
The touch control menu allows operators to quickly and easily enable functions like panel mapping without having to step through menus. Operating TouchDriveTM is so simple you may never need to open the manual.
PRODUCTION POWERHOUSE
The built-in DashBoard computer provides tight integration between TouchDrive and all of your other devices so you can control an entire production. Playout XPression graphics, trigger Tria+ clips or switch Ultrix crosspoints through this incredibly powerful surface.
SECURE INVESTMENT
TouchDriveTM works with Carbonite Ultra, Carbonite Black and Graphite systems, making it a sound investment for today and tomorrow.
A PANEL FOR ANY PRODUCTION
From the ultra-portable TD1C to the uncompromising TD3S, TouchDriveTM comes in various panel sizes so you can choose the right fit for your budget and production requirement.
SURPRISINGLY FAMILIAR
Despite its many innovations and improvements, if you have switched on a Carbonite or Carbonite Black panel, you will feel right at home on TouchDriveTM.
Gestures
Selected menus are complemented with touch gestures. For example, swipe the display to view different wipe patterns, then tap the display to select the desired pattern. Gestures feel natural and intuitive.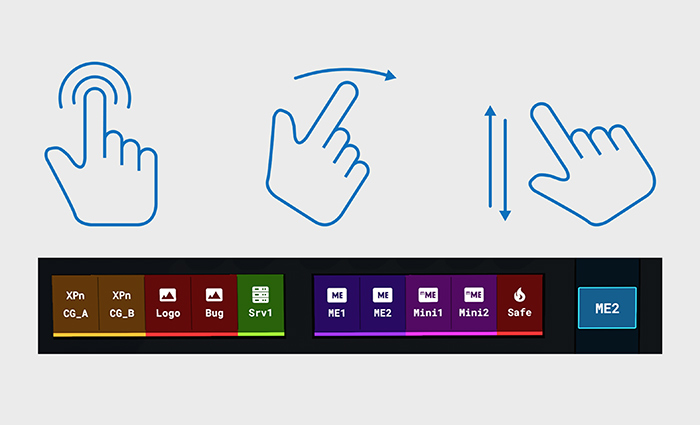 TouchMapTM
Create bus maps with absolute ease. Select a crosspoint button, tap to open a Source Group, and select the source on the touch display. Done!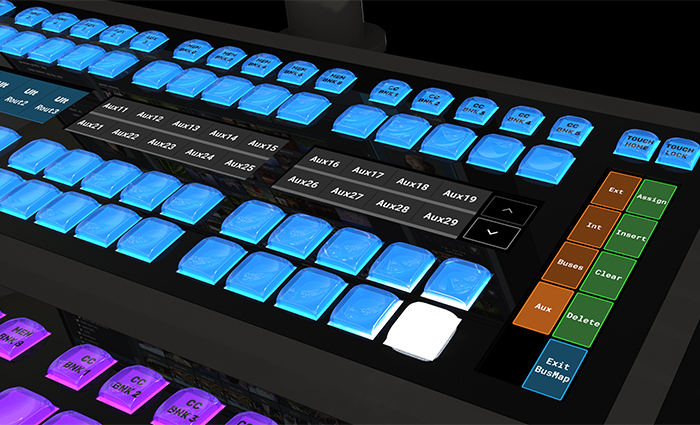 Built-In DashBoard
Imagine the power of DashBoard without the hassle of an external computer. TouchDrive is the first Carbonite control surface to incorporate a DashBoard computer right in the panel. Use our 15.6" touchscreen or a standard monitor – either way, DashBoard operations have never been easier.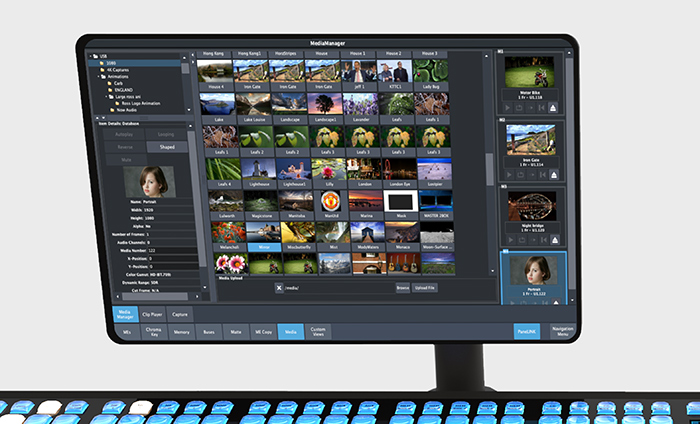 Memory Display
Move beyond mere numbers with descriptive Memory names. Add a list of included attributes such as ME/MiniME/Canvas selection and display the information on any touch display to confidently manage even complex productions.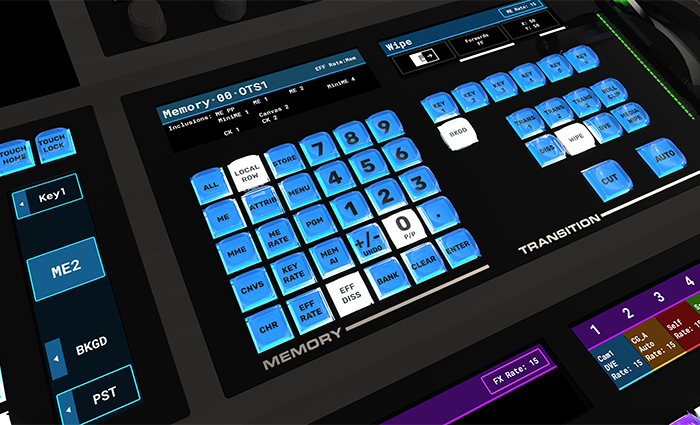 Refined Menu Interaction
TouchDriveTM offers multiple ways to interact with the switcher. Auto-follow 2-line menu displays, visual panel feedback from the touch displays, DashBoard auto delegation, or any combination – the choice is yours.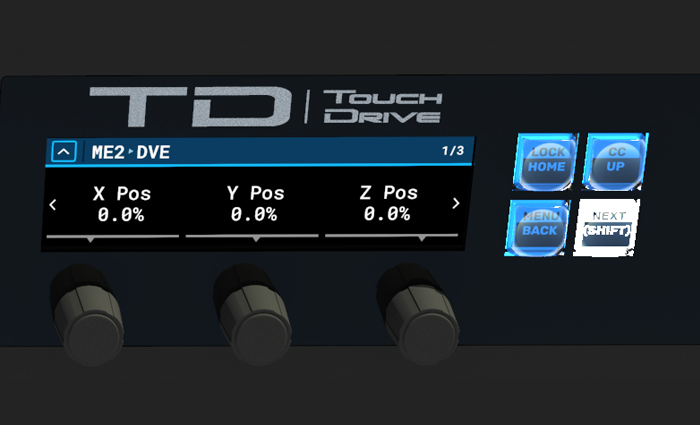 Specifications
FEATURES
TD1C
TD1
TD2
TD2S
TD3S
Direct Access Crosspoint Buttons
15
15
15
25
25
Number of Rows
1
1
2
2
3
Advanced Memory Keypad
*
*
*
Theme-able Panel Glow RGB Buttons
Touch-enabled Display Mnemonics
User Buttons
18
18
18
per row
28
per row
28
per row
Joystick
Built-in DashBoard Computer
Dimensions (Length x Width)
12.91″ x 17.50″
10.08″ x 28.29″
16.31″ x 28.29″
16.31″ x 41.00″
22.55″ x 41.00″
Ambient Temperature Range
Operating: 0 – 40°C (32 – 104°F)
Storage: -20 – 85°C (-4 – 185°F)
Power
73W 4.87A 15V
73W 4.87A 15V
85W 5.67A 15V
107W 7.13A 15V
165W 11A 15V
Input Voltage
100 – 120V~, 200 – 240V~, 47 – 63Hz
For more Information Please fill-up the following form and we will get back to you as soon as possible
[contact-form-7 id="999″ title="Contact us form"]