BSS Broadcast & Studio Solutions is the exclusive distributor of Listen Technologies' portfolio of assistive listening solutions in GCC and Iraq/Iran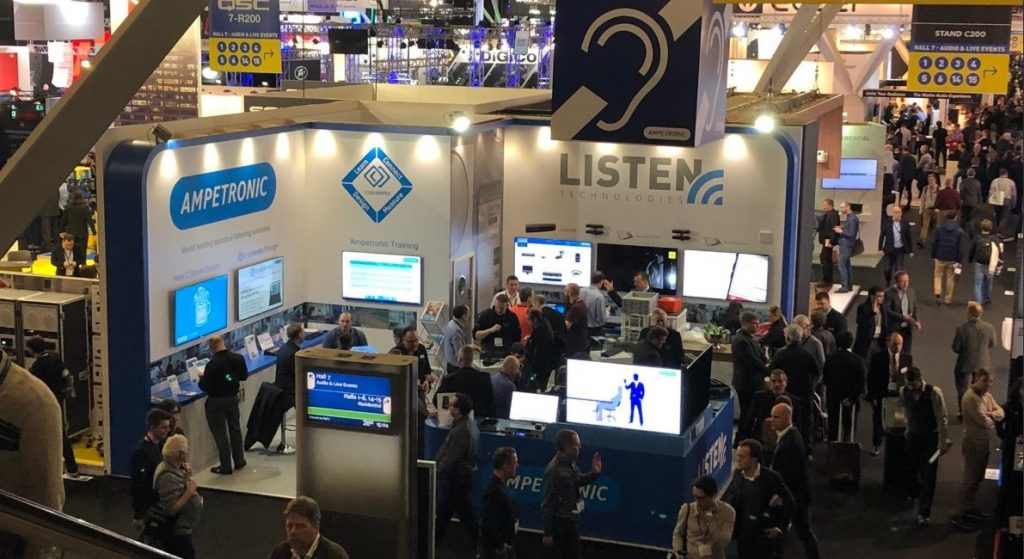 BLUFFDALE, UTAH – April 28, 2017 – Listen Technologies, a leading provider of assistive listening products since 1998, has appointed BSS to distribute its assistive listening solutions in the Middle East. BSS will sell Listen Technologies' ListenIR, ListenRF, and ListenTALK products and the award-winning ListenWiFi pro audio solution in each of the Gulf Cooperation Council (GCC) countries, Iran, and Iraq.
BSS is one of the largest professional video and broadcast equipment suppliers in the Middle East and Africa, and has 13 years of consulting, systems integration and systems design and installation experience. The company will leverage its expertise and Listen Technologies' solutions to help organizations in this region create exceptional user listening experiences across a variety of applications and environments, including corporate, government, education and entertainment venues.
The World Health Organization (WHO) reports that nearly 15 percent of the world's adult population has some degree of hearing loss and one-third of these have disabling hearing loss. In the Middle East, at least one in 25 people are affected by some degree of hearing difficulty , according to a survey on hearing loss in this region.
"Listen Technologies is proud to partner with BSS to bring clear sound and improved listening experiences to venues throughout the Middle East," said Russ Gentner, CEO, Listen Technologies. "BSS shares Listen Technologies' belief that hearing is essential to communication and the human experience. Together, we will continue to advocate on behalf of those with hearing loss and the hard of hearing and present easy, affordable solutions to this global challenge."
"We, at BSS Broadcast & Studio Solutions, are excited about partnering with Listen Technologies for the entire GCC and Iran/Iraq regions," said Mr. Awad Mousa, Managing Director, BSS. "With Listen Technologies, we are certain that the product range has a big potential in the region as Listen Technologies' assistive listening product portfolio is the best due to its exceptional audio quality, wide area coverage, flexibility, ease of use and very competitive price. We now have the opportunity to target any wireless audio application in venues such as schools, auditoriums, theatres, tour guide systems, conference rooms, gyms, language interpretations, worship centers, court rooms, government agencies and many more."